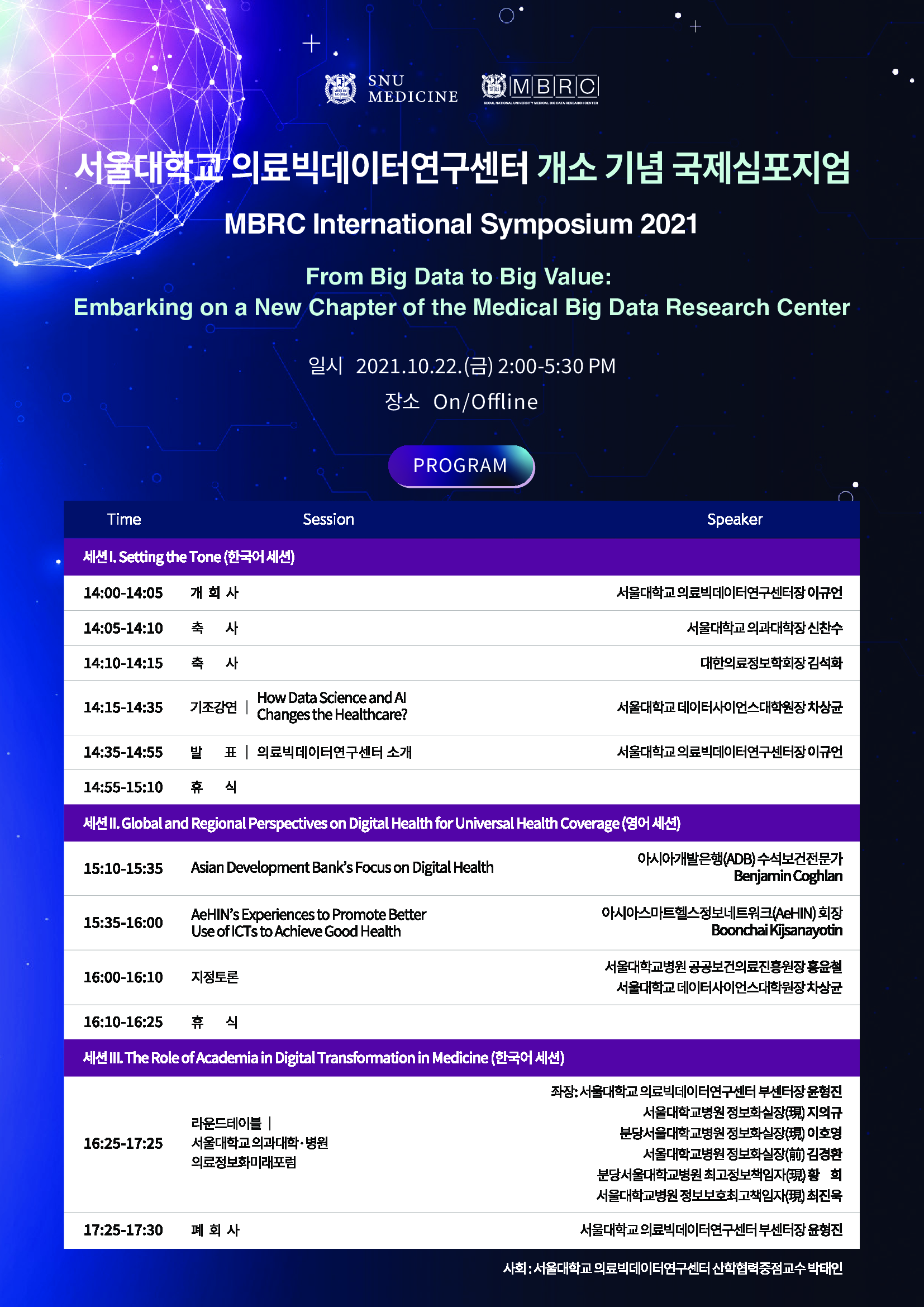 MBRC International Symposium 2021
From Big Data to Big Value:
Embarking on a New Chapter of the Medical Big Data Research Center
○ Participant: Opened to anyone including medical big data researcher, students(undergraduates/graduates) and entrepreneurs
○ Dates: October 22nd, 2021 (FRI), 2:00-5:30 PM
○ Inquiries: Seoul National University Medical Big Data Research Center(MBRC) (02.3668.7845 / [email protected])
○ Registration Fees: None
Seoul National University of Medical Big Data Research Center(MBRC) has newly launched as an official research center
under Medical Research Center of Seoul National University College of Medicine
and undertakes the role in research · human resource training · commercialization in the field of medical big data and AI.
The symposium will invite Professor Sang Kyun Cha (Dean of SNU Graduate School of Data Science) as the keynote speaker,
and presentations on the importance of digital health and trend of Asian developing countries will be given
by Senior Health Specialist of Asian Development Bank and Chair of Asian eHealth Information Network.
We look forward to meeting you there!